MEET BRIAN SHER
Entrepreneur, Best International Selling Author, Sought After Speaker, and Marketing Expert
Brian's Story
Straight out of university, Brian developed and launched a new product Dispos-a-bib (a disposable bib for babies). Being first to market . It was a huge success gaining 90% national supermarket and pharmacy distribution, exports to the United States, Canada, New Zealand and Singapore within the first 12 months.
Through Brian's extensive post graduate travel to the USA and education that his interest in consulting developed. Through the Australia Trade Commission he began working for Australian companies seeking assistance in international markets.
In 1989, after spending 2 years in Los Angeles, founded The Marketing Corporation. This gave him the unique opportunity to work with hundreds of companies large and small on their marketing and business growth strategies. Brian continues to selective consulting today and is recognized as one of Australia's most respected and sought after business advisers commanding over $2000 per hour for his time.
Through his consulting Brian founded an education business Vision Publishing in 1992 to help other business people succeed in business. It was this venture that earned him his greatest success and recognition in the business community.
Directed by Brian – from a standing start, with no staff, no customers and no sales – the company, with a total capitalization of just $80 000, grew debt free to having over 90 staff, 100 000 clients, over $13 million in annual sales and clients including most of the Top 500 companies and the Who's Who in business.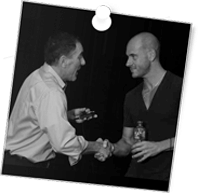 Vision first started out publishing summaries of the best business and management books, making it possible for their subscribers to quickly get access to all the great business improvement ideas they need in around 12 minutes instead of weeks of reading.
This quickly lead to expanding into national and international seminars, featuring some of Australia's most successful business people. The demand for this, created a huge market for Vision.
In 2001 , Brian pioneered and introduced an entirely new industry to Australia- Anti-Aging Medicine. Until this time very few people in the world had heard of this form of medical treatment. He founded and launched several educational and product based business, offering natural and alternative solutions to problems traditional medicine could not address. From this base, Brian took this successful business model back to the USA and launched a new innovative company that had explosive growth from a standing start.
He has been a director of 8 companies and actively participated in 3 in the health and wellness industry that experienced hyper growth (impressive) sales figures.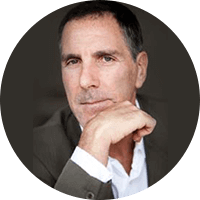 Brian Sher
(Marketing) University of New South Wales.
Through producing successful results time after time, Brian built an extensive network and a strong reputation as one of Australia's most dynamic and exciting marketers recognized amongst his peers. He is constantly invited to speak at seminars, business functions and consult to other companies.
He is the author of 4 books, 1 an international best seller – 'How to Get a Job in 30 Days or Less' ,'What Rich People Know and Desperately Want to Keep a Secret', 'The Anti- Ageing Diet' and 'How to Make Money Out of Thin Air'.